Organisation Design Explained
Understanding the organisational problem to be solved
End-to-end organisation design journey in 2 minutes
Need to Execute on Strategy
Reduce costs or adopt regulatory change.
Are you facing mergers or acquisitions or have your business scale and complexity simply outgrown the current organization?
In Organisation Design Solutions we are dedicated to successful delivery of organisation design and have a long track record of driving solutions that deliver the capabilities required to ensure business results.
Our specialisation and long multinational and multi sector experience allow us to base our choice of approach on the internal and external factors that describe the specific company we are engaged with.
Our clients are often listed on the stock exchange, headquartered in Denmark and come from all industries. We also work with smaller clients and support inhouse organisation designers that require support with complex tasks.
Accredited Organisation Design Training
Want to build internal organisation design skills? During a two-day course Professor Børge Obel and Jesper Sylvest Sørensen will teach you how to apply professional organisation design method and tools to your own case and with added experience this can lead to a certification in organisation design. Please get in contact for more information.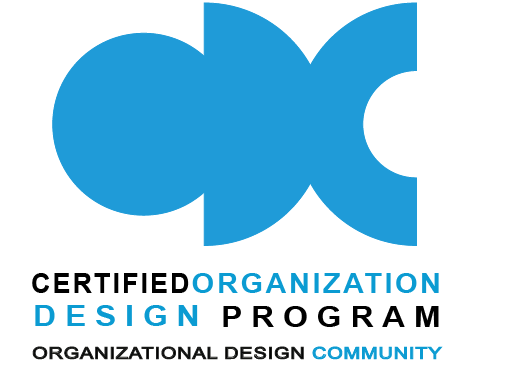 Our craft Organisation Design is about how to divide work in companies that are too complex for everybody to be doing everything. In most companies this is a job for the leaders and HR, but when companies grow and expand the process of configuring structures, processes, reward systems, people practices and policies to enable organisation to achieve their mission and strategy becomes more complex.
Often the executive team and their HR Partners know what is required but it becomes increasingly difficult to transform this into action and results in the organisation.
Liquid workforce and collaboration
Organisation Design Solutions is based on a liquid workforce and collaboration with the companies we work for. Jesper Sylvest Sorensen is the founder and is always on point and try to leverage and guide client inhouse resources. When this is not possible or desirable other independent specialists are brought in to ensure delivery. Jesper has more than a decade of experience with delivery of new organisations across the world and is the only certified Organsiation Design Professional in Denmark. He teaches organisation design certification courses and has an extensive network of consultants and organisation designers to draw on.
Contact Us
Want some objective advice on your problem to be solved?